How Are You Managing All That Content You've Invested Your Time And Money Creating?
This comprehensive content management course shows you how to manage your content…100% free!
Welcome to ContentManagementCourse.com!
If your business has a web presence, it needs quality content to grow online.
Publishing quality content on a regular basis is important, but it's not enough.
Your content also needs proper management and regular maintenance.
In case you haven't noticed…
Content Is Everywhere!
We are well and truly in the Digital Information Age.
Everywhere you look, you'll find content!
Content fills hundreds of movie streaming sites, music streaming services, gaming channels, news channels, podcast channels, radio services, bookstores, audiobook stores, eCommerce stores, and of course, many millions of websites around the world.
The world is hungry for new content to watch, listen to, learn from, engage with, and be informed, entertained, amused, or distracted by.
And with the explosion of new AI tools, expect even more content to be coming atcha day and night…
We have an insatiable hunger for new content, and no matter how many new content services keep popping up or how much new content they produce, they just can't seem to keep up with our demand for more new content.
Content Fuels Our Digital Economy
If information is the currency of the digital economy, content is the other side of the coin.
If your business has a web presence, it almost certainly needs web content.
Otherwise, how else can you raise awareness of your business, educate, inform, promote, and sell products and services, generate new leads and subscribers, attract new customers and clients, grow sales, revenue, and market share, and remain competitive online?
Meanwhile, your competitors are doing exactly the same.
So, to keep the digital universe spinning, businesses need to keep pumping out new content.
The problem with creating new content, however, is that…
New Content Gets Old…Fast!
How many times have you heard the expression "Content Is King"?
Well, even kings and dancing queens get old and must cede their scepters, crowns, mantles, and thrones at some point.
Now…when content like films, movies, songs, games, etc. gets old, we call them "classics."
Some of us never get tired of classic content.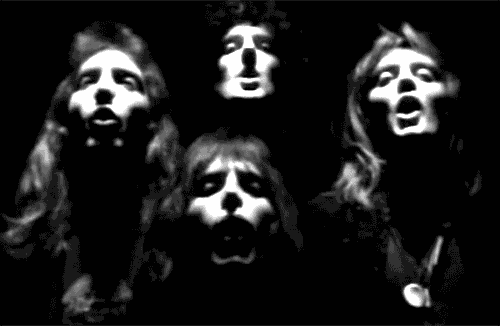 When news gets old, we file it away for historical purposes and archive it for future research.
When content in eCommerce store pages gets old, we call it "vintage"…and suddenly its value shoots up on sites like eBay.
When it comes to websites and blogs, however…
Old Content = Useless Content
Watching an old movie or listening to an old song can be fun…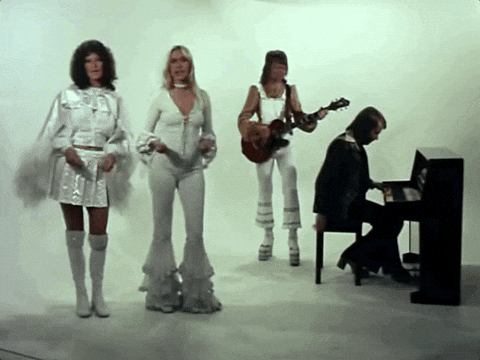 Even if the content makes you laugh, cry, or cringe, it's okay. It's considered a product of its time.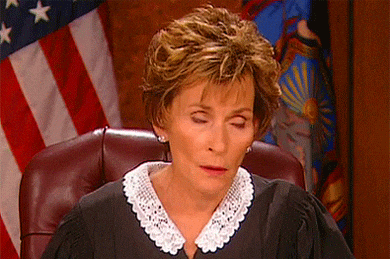 Outdated, irrelevant, inaccurate, or obsolete web content, however, almost always has no value to users and can have a negative impact on your business.
So…
All Websites Need Content … And All Content Needs Management!
Content impacts every area of your business.
From creating internal documentation to sales and marketing, manufacturing, labeling, and packaging, every content-related area of your business needs management.
This is especially true of web content.
Without proper content management, for example:
Your website's information will quickly become outdated or obsolete,
Your web pages will sink to the bottom of the search engines,
Potential customers will have a harder time finding you online,
The cost of promoting your business online will increase significantly, and
Your business will get drowned out by the competition.
The challenge with content, however, is this…
The More Content You Have, The More Content You Have To Manage!
There is a ton of information online about ways to create content to help grow your business.
The problem is that if you just keep adding more new content without an effective way to manage it all, you are just creating a bigger problem for your business.
Making sure that your content remains up-to-date, accurate, and relevant for your audience is an ongoing process.
So…
Effective content management involves managing both the planning, production, and promotion of new content and the ongoing maintenance of existing content, throughout the entire organization.
Are You Struggling To Manage Your Web Content?
More businesses today rely on web content to:
Describe and promote their products and services
Provide useful, accurate, and updated information about their company, niche, or industry
Increase visibility and drive more traffic to their website and other digital assets
Educate and inform their target audience about the benefits and value of using their products, services, and solutions
Generate new leads, gain new subscribers, drive more sales
Train clients, customers, vendors, partners, etc.
Information is continually changing, however.
How do you manage your web content and keep it up-to-date, accurate, and relevant when the information in it is continually changing?
Let Us Help You…At No Cost!
This Free Content Management Course is a 100% results-driven practical course put together by an experienced and professional digital content manager (learn more here).
This free course will help you understand and address the challenges of managing your web content by providing a structured way to organize your thinking about content management and showing you practical and effective ways to organize your content management processes.
Content Management Course Overview
The central idea of this course is that the most effective way to help your business realize its goals and objectives is to turn every content-related area of your business into systems that anyone in your organization can help to manage.
This course will show you how to build the systems your business needs to manage its content effectively through our series of comprehensive, organized, and practical step-by-step modules and lessons.
These lessons will help you to:
Whether you are a business owner or an employee working in a small, medium, or large organization, planning to launch a new business or grow a new or existing website or blog, or even an aspiring or experienced content manager, we hope that you will find this free content management course to be an invaluable resource.
Who Is This Course For?
This Free Content Management Course will help you:
If you are looking for a new career opportunity in the digital economy. Businesses all around the world need professional web content management. This is an in-demand role that allows you to work anywhere and everywhere (especially work from home or remotely). All you need is an internet connection and the skills that this course will teach you.
If you own or look after a blog or website. Whether you need to manage content for a small business, a large company website, or even a personal blog, this course will help to improve your (and your team's) skills in all areas of web content management and digital content production, including content planning, writing, editing, and publishing.
Why Is This Course Free?
As described in the About Us section, this course was put together by someone who has published many helpful courses, guides, and online tutorials on growing and managing an effective digital business presence.
ContentManagementCourse.com brings it all together. Some of our course modules link to free and paid resources, and the site may include some advertising and affiliate links to help cover our web hosting and other costs.
Please don't underestimate the value of this free course.
What you will learn on this site is the result of 15+ years of hands-on experience managing web content for all kinds of businesses.
This Free Content Management Course contains valuable practical information including many time-saving power tips and insider secrets that will help your business save time, make money, meet tight content production deadlines, and improve your results overall.
We could easily charge hundreds of dollars for accessing this course but we have decided that it's best to make this information available to all and anyone who wants to learn how to manage their content more effectively
Use this course to improve your content management skills and don't forget to subscribe below to receive Free Content Management Lessons delivered to your email.
Feel free to link to this website, or refer anyone you know who wants to learn how to manage their content more effectively to ContentManagementCourse.com … we guarantee this course will make a positive difference to your results and your bottom line!
Let's Get Started…
Check out our course outline or click on any of the links below to go directly to a course module or training section…
***
Images: Pixabay