WordPress SEO Plugins
Use these WordPress SEO plugins to optimize your content for search engines, boost your search rankings, and improve your content marketing results.
WordPress SEO plugins help to improve your content SEO and provide information to search engines that help them better understand and organize your content for indexing and displaying on search results.
Refer to the WordPress User Manual if you need help installing, activating, updating, or deleting plugins in WordPress, and ALWAYS make a full backup of your website's files and database before making any changes to your site.
***
Website SEO Plugins
The plugins listed below help to optimize your content and will even notify search engines when you publish new content for faster page indexing.
SmartCrawl
SmartCrawl is a free plugin that helps to improve your content's SEO and search rankings on search engines like Google and Bing with built-in keyword optimization tools, XML sitemaps, meta tags, titles and descriptions, and more.
SmartCrawl features one-click setup, automatic XML sitemaps, improved social sharing, real-time keyword, and content analysis, Schema Types builder, traffic redirection, SEO scans and reports, and integration with 3rd-party tools (e.g. Moz SEO Tools).
You can quickly and easily set up and use SmartCrawl with the plugin's setup wizard.
Once installed, you can run a scan of your site's content…
After running your scan, go to the plugin's dashboard to activate various SEO features and begin configuring SEO settings for your site…
You can create optimized title and meta descriptions for each post and preview how these will display on Google Search results…
You can also customize post titles, descriptions, and featured images for social shares…
And configure advanced SEO settings and instructions for displaying your content in search results…
Smartcrawl also lets you configure Schema markup settings for your website.
You can also add preset Schema types that include all the properties recommended by Google or add your own custom schema types.
SmartCrawl is a powerful WordPress search engine optimization plugin that makes your site easier to find and improves your website and content ranking, for free.
Watch the video below for an overview of what the plugin can do to help improve your site's SEO:
The PRO version of the plugin offers advanced features like reports, automated scanning, automated linking for specific keywords, a crawler that checks for broken URLs, 404 errors, and multiple redirections, plus access to 24/7 support for all things WordPress-related.
More Info: SmartCrawl
Yoast SEO
Yoast SEO is a popular and widely used WordPress SEO plugin.
The plugin includes many SEO features designed to help site visitors and search engines to better understand your content, like canonical URLs, meta tags, title and meta description templates, XML sitemaps, Schema, SEO and readability analysis tools, Google preview, and more.
The premium version of the plugin includes additional features like extensions for news SEO, video SEO, local SEO, and WooCommerce SEO, integrations with other SEO tools and services, blocks for the WordPress Block Editor, and advanced optimization tools.
If your WordPress theme does not support breadcrumb navigation links by default, you may have to edit your theme's templates and add a snippet of code to display breadcrumbs.
More info: Yoast SEO
IndexNow Plugin
IndexNow Plugin is a free plugin for WordPress that enables the automated submission of URLs to multiple search engines without having to register and verify your site.
The plugin automatically generates and hosts an API key on your site and detects when you create, update, or delete a page or post, and notifies search engines to ensure they have the latest updates about your site.
You can also toggle the automatic submission feature, manually submit a URL, view a list of recent URL submissions, retry any failed submissions from the recent submissions list, download recent URL submissions for analysis, and view the status of recent successful and failed submissions.
More info: IndexNow Plugin
Analytics Plugins
It's important to track how, when, and where users are visiting your site. This data lets you see where you can make improvements to your site, increase rankings, and drive more web traffic.
BeeHive
Beehive gives you access to powerful data insight from Google Analytics reports inside your WordPress dashboard.
With the Beehive Google Analytics Dashboard plugin installed, you can track visits, page views, bounce rate, average visit duration, and referrers, and enable advanced settings to track your site's demographic and interest for advertising as well as analyze shopping behaviors to boost your products' performance.
You can also easily track statistics for your entire site or network with the quick setup display.
Once installed, you can use the plugin's dashboard to see what promotional channels are performing the best and driving the most traffic to your site.
Set up analytics reports that include information like:
Analytics Overview – See all Users and Page Views for the current day, yesterday, 7 days, 30 days, 90 days, or across the year.
Session Report – See the number of interactions with your website taking place within a specific timeframe.
User Report – The total number of users for the requested time period.
Pageview Report – Know when a page containing your tracking code is visited.
Pages/Sessions Report – The average number of pages visited on your website per session.
Average Time on Page Report – See how long visitors are staying on your site.
Bounce Rate Report – See how many people leave your website after visiting one page.
Top Countries Report – See where your visitors are coming from.
Most Visited Page Report – Know what pages are being visited and how long visitors are staying.
Trends Report – Monitor trends and improve your content based on user behavior.
Referrals Report – See where most of your traffic is coming from and where you should be focusing most of your effort.
Medium Report – See how much traffic is coming from direct, email, referrals, social, or organic channels.
Search Engines Report – Know which browsers users are visiting your site from and use this information to improve and test your site's performance across different browsers.
Social Networks – Learn which social networks are driving the most traffic to your site.
Beehive is one of the best free Google Analytics WordPress plugins available and comes packed with additional features to suit all kinds of websites, from blog and small business websites to eCommerce sites and enterprise networks, including:
Google Tag Manager integration
Built-in display advertising tracking for remarketing campaigns, Google Display Network Impression Reporting, demographic and interest reports
Security and GDPR privacy tracking features like Toggle IP Anonymization to anonymize your visitor IPs, stop demographic reports, protect user IDs, and more.
Roles and capabilities manager that let you customize reports, set what users have access to, and hide traffic data based on different user permissions.
For a tutorial on how to use this plugin, go here: How To Get The Most Out Of Beehive
More Details: Beehive Google Analytics Dashboard plugin
MonsterInsights
MonsterInsights is a very popular and widely-used Google Analytics plugin for WordPress.
The plugin provides a website analytics dashboard inside WordPress with real-time stats, reports, and actionable insights.
MonsterInsights includes many features like universal website tracking and Google Analytics 4 setup across multiple devices and campaigns, enhanced eCommerce tracking, page level analytics, tracking for affiliate links, ads, authors, categories, tags, searches, custom post types, users, and other events, GDPR compliance, and seamless tracking integration with many popular WordPress plugins and services.
More info: MonsterInsights
Sitemap Plugins
Site maps help visitors find what they are looking for more quickly and easily on your site and search engines to discover more of your content.
Typically, search engines crawl your site's content using XML Sitemaps, while visitors use HTML site maps. You can also add news sitemaps, video sitemaps, etc.
There are WordPress plugins you can use to add all kinds of sitemaps to your website.

To learn more about the differences between an HTML site map and an XML sitemap, what they are used for, and how to add them to your WordPress site, see these tutorials:
XML Sitemaps
From version 5.5 onward, WordPress has included its own in-built XML sitemaps.
Since XML sitemaps are now a core feature in WordPress and it's not recommended to have more than one XML sitemap on your site as it may confuse search engines, you could simply use the native WordPress sitemap instead of a plugin.
The native XML sitemap feature of WordPress, however, is very basic and supports only a small set of content types.
SEO plugins like SmartCrawl and Yoast SEO also include XML sitemaps that are more advanced and give you options to decide what goes into that sitemap.
For example, if you noindex a post or page in Yoast SEO, the plugin immediately removes it from your sitemap. Other features of plugin sitemaps include properties like last modified date to help crawlers distinguish between what's new and what's old, images, etc.
If you plan to use SmartCrawl or Yoast SEO or have installed either of these SEO plugins, you don't need to install an additional XML sitemap plugin and can override the native sitemap that ships with WordPress.
With SmartCrawl, for example, you can configure all of your sitemap settings from the plugin's Sitemaps screen. This includes switching to the native WordPress sitemap (which will disable SmartCrawl's sitemap), choosing which post types to include in your sitemap, and including/excluding other posts and post types.
The plugin generates and updates your sitemap when new content is added, changed, or removed, and automatically notifies Google.
SmartCrawl also generates a News Sitemap if your site publishes news-related articles and a Multilingual sitemap for each language you have on your site.
If you want to use a standalone plugin to create XML sitemaps, there are a number of sitemap plugins available in the WordPress directory.
For example…
XML Sitemaps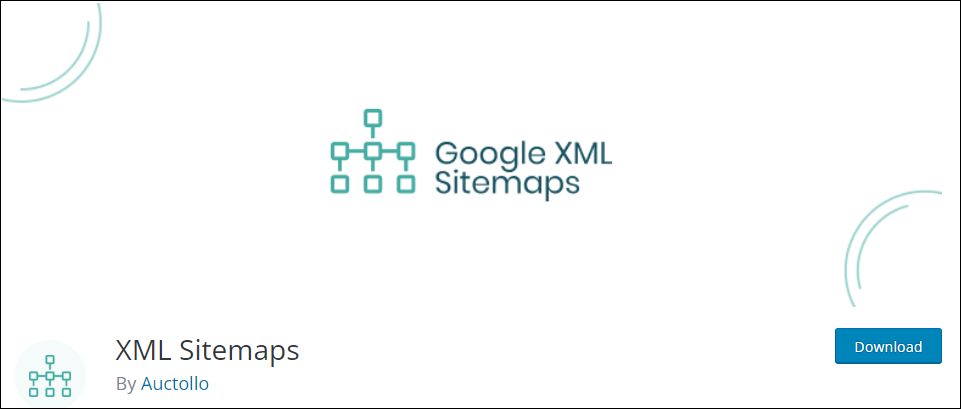 XML Sitemaps is a standalone XML sitemap plugin for WordPress.
The plugin supports all kinds of WordPress-generated pages and custom URLs and notifies all major search engines when you create and publish new content on your site.
More info: XML Sitemaps

Remember to add your XML sitemap (and RSS feeds) to search engines like Google and Bing via their search consoles. Also, see this section of the Content SEO lesson for more information.
HTML Site Maps
WP Sitemap Page
WP Sitemap Page is an HTML site map plugin that automatically generates a sitemap of all your pages and posts using a shortcode.
To see an example of an HTML site map generated by this plugin, visit our own Site Map page.
Note: This plugin does not generate an XML sitemap. It simply allows you to list all of your pages and posts on a single page for human visitors (i.e. not search engine bots) and exclude pages from displaying on your site map.
More info: WP Sitemap Page
Redirection Plugins
Whenever you change or redirect the URL of a post or page on your website to another page or website, it's a good idea to let search engines know.
Use a WordPress plugin like the one shown below to manage your link redirections and to notify search engines that links have been redirected.
Redirection
Redirection is a very popular link redirection management plugin for WordPress. Use this plugin to point old, removed, deleted, or trashed posts to new posts on your site or URLs on external sites, easily manage 301 redirections, and keep track of 404 errors.
Simply enter the old URL (i.e. the Source URL) and the new URL (the Target URL), click a button, and the plugin will add the necessary code to your site to inform search engines that the page with your content has moved to a new location.
Simply enter the old URL (i.e. the Source URL) and the new URL (the Target URL), click a button, and the plugin will add the necessary code to your site to inform search engines that the page with your content has moved to a new location.
For more instructions on using this plugin, see this section of the WordPress CMS Plugins lesson.
Summary
In addition to SEO tools and services, there are a number of WordPress SEO plugins you can use to optimize your content for search engines,  automate and speed up search engine notifications, and help search engines (and users) find and index more of your site's content.
We recommend installing some of the plugins listed above and tracking your results to improve your content's performance in the search engines.
The above is just a small sample of WordPress plugins you can use to improve your content SEO.
For more SEO plugin tutorials, go here: WordPress SEO Plugins
If you need help using WordPress, see the resources below:
WordPress Training Manual – A detailed and comprehensive step-by-step WordPress user manual for non-technical website users (non-coders).
WPMU DEV Blog – Hundreds of WordPress tutorials for advanced WordPress users.

Make sure to subscribe to our updates to receive our free email course on managing your content effectively, which includes useful information and practical tips on improving your SEO using WordPress.
Return to the main WordPress Plugins section.
***
Image: Laptop