Password Management Tools
Password management tools let you easily store your login passwords and generate secure passwords.
Managing content typically also involves managing many different accounts (e.g. other websites, social media platforms, subscription services, emails, membership sites, online banking, etc.).
If you have many online accounts to manage, keeping track of all your logins and passwords can be daunting.
A basic best practice for password security is to avoid using the same login details for every account, as this presents a huge online security risk.
This is where password management tools like the ones listed below come in handy.
***
Manage Your Logins And Passwords More Effectively
In the course of managing your content, you may undoubtedly end up also having to manage many different accounts across many different websites.
If you manage multiple accounts and use one login and password for everything, you will create a major security issue for your business, as anyone getting hold of your login and password combination will then be able to access and take over all of your accounts.
Good password security practices involve not only creating strong and secure passwords but also using different passwords for different accounts.
Without a good system to keep all of your different logins and passwords organized, easily accessible, and difficult for others to access, however, keeping track of many different passwords for many different accounts can quickly become daunting.
Sure, you can use a spreadsheet. Fortunately, however, there are excellent software tools available to help you manage and keep track of all your logins and passwords, keeping these secure, saving you time, helping you stay organized, and of course, keeping all of your logins and valuable business data safe, secure, and protected.
Typically, with a password management tool, you can access the "vault" where all of your other passwords are stored using a master password.
After storing your login details, you then simply navigate to a site that requires your password, click on a button, and the tool will then automatically enter your login credentials and grant you access.
The password management tools listed below will save you a great deal of time managing your content across different sites and services.
RoboForm is one of the world's leading password management software programs.
It is simple to install, easy to use, lets you fill in login usernames and passwords (and forms) automatically, and works on all devices (PCs, laptops, mobile devices, etc.), all browsers, and across all platforms.
Imagine having to memorize different logins and passwords for hundreds of accounts. RoboForm helps you manage multiple passwords easily and access all of your logins with a single click from your desktop PC, laptop, or mobile device.
RoboForm also lets you print and save your stored details and synchronize logins between your computer or laptop and mobile device.
RoboForm includes many handy features, including a password tool for generating and storing secure passwords.
RoboForm is continually updated, secured with military-grade AES 256 encryption, and provides excellent user support.
More Info: RoboForm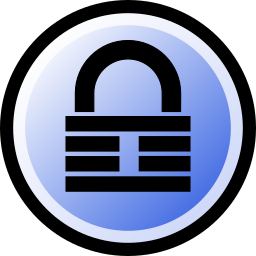 KeePass is a free portable password manager for PC (Windows, Linux, Mac OS X), with ports available for Android, iPhone, iPad, and more.
KeePass keeps every username and password pair in an encrypted database, protected by a single master password or key (the only one you have to remember).
It doesn't store your database in the cloud unless you upload it there.
More info: KeePass
***
Image: Password Login