Content Documentation
This section looks at practical ways to build a content documentation system for managing content effectively in your business.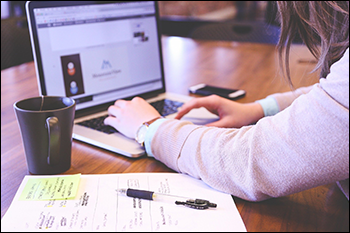 Documenting systems and processes in areas of your business like content planning, content production, content promotion, and even content management itself allows you not only to better manage these areas but also to improve your results.
In this lesson, we look at the documentation we recommend you develop and store for effectively managing content in your business.

Refer to our content management glossary if you need help understanding some of the terms or concepts described in this section.
***
The Importance Of Documentation
Imagine that your business is run by a team of highly competent, experienced, and knowledgeable people and that there is no need to document anything in your business because everyone is an expert in their area and knows exactly what to do in every situation.
One day, a group of very wealthy investors comes along and expresses an interest in buying your business. They love your products and are very impressed with how things are run.
After introducing them to your wonderful team, they express curiosity about how your business is able to maintain such great standards of quality and consistency and ask about your systems and processes.
You start telling them about the wonderful people in your team and how they know everything.
Your investors then quickly lose interest and withdraw their offer to buy your business.
Why?
Because without documentation, all of the systems and processes of your business exist only inside people's heads and only for as long as they are physically present and working in your business.
If someone leaves your business, they take your business systems and processes with them.
Documented systems and processes:
Allow your business to improve quality and consistency across all areas.
Help to provide better and faster hiring and training across your organization.
Lead to higher individual/team productivity and efficiency, and better performance and results.
Save time and speed up business growth.
Increase the value of your business.
More importantly, having documented systems and processes allows you to work on your business and improve its results by improving its systems and processes.
The section below includes a list of the documentation we recommend your business develop, keep regularly updated, and make accessible to your content team. It will help to improve the quality, consistency, accuracy, and management of all content and content processes in your organization.
Internal Documentation
"Internal documentation is the record of all your company's internal knowledge, ranging from processes and procedures, best practices, IT and software specs, and much more. Internal documentation is intended for reference by employees to get their work done and standardize performance across the organization."
Source: Document360
There's a whole range of internal content your business should create, document, and maintain.
Different types of internal documentation include:
Process Documentation –  How-to guides and manuals, best practices, Standard Operating Procedures (SOPs), checklists, etc.
Project Documentation – Proposals, plans, strategic documentation, meeting minutes, risk analysis, issue logs, etc.
Technical Documentation – Software and IT infrastructure, product specifications and requirements, development processes, etc.
HR Documentation – Company policies, onboarding and training materials, employee handbooks, etc.
For more information, see this article: Internal Documentation: How To Create, Tips & Examples
Business Documentation
In addition to having internal documentation such as company policies and documenting procedures and processes describing how work should be done in the business, keeping documentation for the areas below will help your team create accurate content about the company aligned with its business objectives:
Internal Content
Business Vision, Mission, Core Values
Company History
Business Strategy/ Business Plan
SWOT Analysis
Team Organization Chart
Employee/Team Member Profiles And Descriptions (for blog author pages)
Support Request Guidelines (to help the Customer Support team)
For more information on additional content you can document about your business, see the Business Basics section.
Web Pages
Check that your site has the following pages (note: some pages are optional) and review their content:
Basic Pages
Home Page
About Us/Meet The Team
Contact Page
FAQs
Landing Pages (Products and Services)
Blog Section
Portfolio/Our Work
Careers/We're Hiring
Roadmap
Legal Pages
Privacy Statement
Terms And Conditions
Website Disclaimers
General Data Protection Regulation (GDPR) Compliance
Affiliate Agreement
Anti-Spam Policy
Compensation Disclosure
External Linking Policy
Health Disclaimers
Refund Policy
Media Terms Of Use
Web Content Accessibility
The Web Content Accessibility Guidelines (WCAG) provide technical specifications to improve the accessibility of web content, websites, and web applications across all devices for people with a wide range of disabilities.
Essential Accessibility is an all-in-one accessibility platform that provides accessibility tools, expertise, training, and support, including compliance guides and a downloadable interactive WCAG checklist.
Access the checklist here: WCAG 2.1 Checklist
Content Planning Documentation
Documenting the content below will help to speed up the process of content creation and ensure content is aligned with business outcomes and expectations:
Content Production Documentation
Documenting the content below will help to speed up the process of content production, improve timely delivery to production deadlines, and help to ensure the quality and consistency of all created content:
Content Guidelines
Glossary of Terms
Creating Production Reports
Additionally, you can help to improve your team's efficiency and productivity with documentation covering processes like:
This documentation can include training, guides, guidelines, and tips on:
Organizing email inboxes and folders
Using applications and sharing content on work tools (e.g. Slack, Zoom, etc.)
Uploading files to your website, web server, and cloud storage services.

Most professional tools provide their own documentation and tutorials, so there's no need to reinvent the wheel. Just create a simple guide with key processes team members should follow, add links to the tool's documentation, tutorials, and help sections, and include additional resources from the web (e.g. links to helpful articles or videos).
For example, you can use links to resources like the examples shown below to quickly create a simple yet useful guide for team members on how to organize their Gmail inboxes to help them save time and increase their productivity, then provide this guide as part of their orientation and training process:
Content Promotion Documentation
Documenting the content below will help to improve results in areas like lead generation and sales conversions:
Marketing Strategy/ Marketing Plan
Content Marketing Documentation
Content Guidelines:

Branding (e.g. see "Positioning Statements" section below)
Reciprocal Linking (See Content Distribution)

User Documentation

Lead Generation (e.g. Guides, PDF reports, etc.)
User Education & Training (help users get the most out of your products and services)
Distribution Materials (e.g. for wholesalers, retailers, vendors, partners, affiliates, etc.)

Marketing Training (Manuals and guides)
Creating Marketing Reports
Brand Positioning
Positioning statements help to ensure that your marketing efforts are aligned with your brand.
Unique Selling Proposition (USP) – Describes to your target market how you're different and why they should buy from you.
Unique Selling Point– Describes how your company stands out from the competition.
Value Proposition – Describes what you are offering to customers for what they are paying and answers the question: Why should customers care that you're different?
For examples of positioning statements and a free template, go here: Examples Of Positioning Statements (Free Template)
Content Management Documentation
Documenting the areas below will help to improve your content management processes:
Website Documentation
Keeping the information on your website accurate and up-to-date is a form of documentation.
This includes:
Company Pages (e.g. About Us)
Products & Services Pages
FAQs
Blog
Legal Pages
Legal Pages
Your website needs various legal pages to comply with regulatory requirements (e.g. federal and state laws), and 3rd-party providers (e.g. Google). Legal pages can also protect your business from legal issues, legal threats "takedown" notices, etc.
Legal pages include:
About Us
Contact Page
Privacy Statement
Terms And Conditions
Website Disclaimers
Additionally, depending on the nature of your business, you may also want to consider including some or all of the following pages:
Affiliate Agreement (if you sell products or services through an affiliate program.)
Anti-Spam Policy
Compensation Disclosure
External Linking Policy
Health Disclaimers (e.g. if your website provides general health or medical content.)
Refund Policy (if you run an e-commerce site.)
Media Terms Of Use (e.g. if you allow users to download videos or audio files on your site.)
Disclosure Pages – Types
Adding correct disclosure information to your site is essential. For example:
No Material Connection – Make your visitors aware that you will not receive compensation for writing the content.
Affiliate Links – Make your readers aware that you may be compensated financially if they buy through your affiliate link.
Review/Sample Copy – Disclose to your visitors if you have been given a review or sample copy of the product or service you're reviewing by the author or developer.
Sponsored Post – Make your visitors aware that you were compensated in some way to write the post.
Third-Party Advertising – Let users know if you're using online behavioral tracking technology. This is required to comply with the "enhanced notice" the Better Business Bureau has been requiring website publishers to show prominently on their sites since January 1, 2014.
Remember to regularly review and update the information on all of the pages listed above.
Documentation Management Systems
Other types of systems that allow you to manage documentation and your content include:
Document Management Systems – A software program designed to help organizations manage, store, and track their electronic and physical documents.
Digital Asset Register – Keep a record of all your documentation and digital assets with descriptions, versioning, location, access URLs, software licenses, subscription services, logins, passwords, etc.
CMS – Building your online presence using a platform like WordPress functions both as a content management system, and a content documentation system as described in the "Website Documentation" section above. Also, see these different types of Content Management Systems:
Document Library – A document library is a collection of files, documents, or records that are systematically organized and stored in a digital format.
Content Tracking – Create documents and guides to help your team track content production and content performance across your organization, understand and interpret results, and create reports.
Documentation Storage – Create documents and guides to help your team access and use various digital storage tools (see below).
Content Guidelines For:
Document Storage
Effective content management requires effective ways to collaborate, store, organize, and retrieve documents and content.
Storing documents and content, however, presents its own challenges, as this involves not only working out an efficient way to store, access, and archive digital assets, but also making sure that assets can be worked on collaboratively and be shared, reused, and repurposed across multiple channels.
Some options for storing your documentation and your content include storing your documentation using digital asset management (DAM) software…
On a knowledge base platform…
On a cloud storage solution (e.g. Amazon S3, Dropbox, etc.)…
In folders on a shared drive (e.g. Google Drive)…
In the WordPress Media Library (if you use WordPress as a CMS)…
Or in additional places like cloud-based email, work productivity tools (e.g. Slack channels), and other tools.
Whether your organization chooses to use a digital asset management (DAM) system, online knowledge base software, or set up folders on a shared drive or cloud storage solution will depend on your organization's digital asset management strategy.

Create an organized system of folders to add all the documentation your team members will need to complete their projects and make these sharable and accessible to your team.
Use easily identifiable folder naming conventions when storing documentation to ensure that the process remains standardized.
Make sure to reference where the folders containing your documentation are located. You can do this using your web browser's Bookmarks tool and in internal documentation (e.g. create an online guide for your content team for easy access and retrieval of documents).
Document Access
You've documented everything in your business and worked out where to store it all…great!
Now, you need to work out how to make all of this documentation easily accessible and retrievable for your team. Otherwise, this will defeat the purpose of creating an efficient system to manage all of your documents and content effectively.
In addition to the storage methods mentioned earlier (e.g. DAM and Knowledge Bases), there are many places to access your documentation, including:
Your Content Management System (CMS) and its Media Library
Shared drives on cloud storage or company server
Internal guides (e.g. downloadable PDFs, Word documents, spreadsheets, flowcharts, etc.)
Online guides and manuals (e.g. SOP=Standard Operating Manual)
Your website's staff/team training section.
Etc.
For example, your web browser's Bookmarking tool is a great way to organize and access links to documentation and useful tools and resources for your content team.
You can even export and share your bookmarks so everyone in your team can access the documents, tools, and resources they need quickly and easily.
Summary
All too often, business knowledge, systems, and processes are stored in the heads of employees and scattered across all the various tools used in the business. There is little documentation and no single source of truth for it.
This leads to valuable time and effort wasted searching for information across all areas of the business, including information required to assist in speeding up areas like content planning, content production, and content promotion.
An effective content documentation system that allows your content team to quickly and easily access all stored documents is essential to effective content management.
Documentation is a massive undertaking, but once started and implemented, it leads to improved results in all areas of the business.
Action Steps
Review this lesson and identify all the different areas of your business that need documentation.
Create a list of all the documented systems and processes each of these business areas needs to operate efficiently and effectively, especially in areas related to content planning, content production, and content promotion.
Develop a plan for organizing, storing, accessing, distributing, and implementing all business documentation.
Begin documenting all systems and processes listed above. This can be as simple as creating bullet-point guides, procedures, and checklists.
Train your team members to use and follow the documentation.
Continually review and improve your documentation.
Resources
References
***
Image: Woman Typing, 3-ring Binders in Laptop