Chatbots
Chatbots are not only revolutionizing customer conversations, but they are also a powerful tool for managing customer support documentation.
Are your customers spending a huge amount of time searching through your documentation for answers? Do you wish you could automate your customer support and free up valuable time for your team?
If so, then it may be time to consider adding an intelligent chatbot to your site!
In a separate lesson, we address the topic of managing customer support documentation using AI-powered tools like chatbots.
In this lesson, we present various solutions to integrate AI-powered chatbots with your documentation to engage your customers in natural and meaningful conversations and provide instant support and personalized experiences.
***
What Is A Chatbot?
A chatbot is an innovative conversational tool that harnesses the power of artificial intelligence (AI) and human language to provide instant responses to customer queries. By employing cutting-edge technology such as natural language processing (NLP), chatbots simulate human-like conversations, revolutionizing the way businesses interact with their customers.
Through the use of AI, chatbots can understand and interpret the nuances of human language, comprehending the intent and context behind customer inquiries. This allows them to generate intelligent and contextually relevant responses, making interactions with customers feel more personalized and human.
By leveraging NLP, chatbots go beyond simple keyword recognition, enabling them to understand the meaning behind customers' messages. They can process and analyze input in real-time, extracting crucial information and accurately addressing customer needs.
Whereas customers seeking support traditionally engaged with businesses through static FAQs or waiting for customer support agents to be available, chatbots provide instant assistance, 24/7, ensuring they receive prompt responses to their inquiries.
Whether it's answering frequently asked questions, providing product recommendations, or guiding users through complex processes, chatbots are designed to deliver efficient and effective support.
Moreover, chatbots can handle multiple conversations simultaneously, scaling effortlessly to accommodate high volumes of inquiries. This enables businesses to provide consistent and uninterrupted support, even during peak periods, enhancing customer satisfaction and loyalty.
The versatility of chatbots extends across various communication channels, including websites, messaging platforms, and mobile apps. They seamlessly integrate with these platforms, meeting customers where they are and facilitating convenient interactions.
As technology continues to advance, chatbots are becoming increasingly sophisticated, capable of learning and improving over time. Through machine learning algorithms, chatbots can analyze user interactions, gather insights, and adapt their responses accordingly, constantly enhancing their performance and accuracy.
To learn more about the benefits of leveraging custom chatbots for superior customer support and more effective documentation management, see this lesson: Managing Customer Support Documentation Using AI
AI-Powered Chatbot Solutions
The services below can help your business harness the capabilities of Natural Language Processing (NLP) and AI, and integrate AI-powered chatbots to streamline customer support document management and elevate customer experience.
DocsBot
DocsBot is powered by ChatGPT and provides an innovative and inexpensive solution for streamlining your customer support process and managing the way users search through documentation on your website.
Key features of this tool include:
Instant Answers with Custom Chatbots
DocsBot enables you to build custom chatbots that are specifically trained with your content and documentation. This means that your bots have in-depth knowledge about your product, tutorials, whitepapers, technical specifications, and more.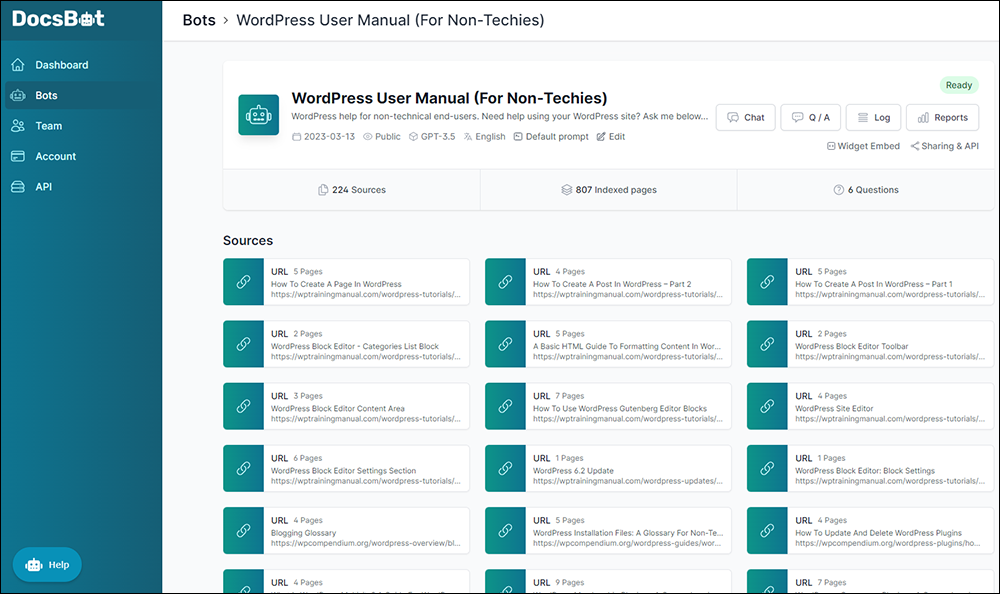 When customers have detailed questions, DocsBot's ChatGPT-powered bots can provide instant answers, including code examples and formatted output.
Additionally, DocsBot provides links to the source documentation used in its reply that users can click on to explore your content in more depth.
This is great for helping users find product documentation, tutorials, etc.
Effortless Deployment and Customization
With DocsBot, deploying custom chatbots is a breeze. You can train and deploy bots within minutes, saving you valuable time and resources.
The Q/A bot feature allows you to make your documentation interactive, providing detailed and direct answers to queries about your product.
You can even embed DocsBot into your website effortlessly using fully customizable widgets. Just add a script tag or WordPress plugin, and you're ready to go.
Custom Copywriting Made Easy
In addition to customer support, DocsBot offers an extra feature that can enhance your content creation process. If you need help writing marketing copy or blog posts, DocsBot utilizes a customized ChatGPT, specifically trained on your product, to assist in generating high-quality content.
Efficient Support Ticket Management
Writing the same responses to support tickets repeatedly can be a monotonous task. DocsBot eliminates this challenge by allowing you to train your bot on your support history and documentation. As a result, DocsBot can automatically reply to new support tickets, saving you both time and money.
Empower Your Employees with Internal Knowledge Bots
Searching for information within your organization's knowledge base can often be a time-consuming process for employees. With DocsBot, you can address this issue effortlessly. DocsBot indexes your internal knowledge base and documentation, enabling your employees to find answers instantly. This functionality boosts productivity and saves valuable time, allowing your team members to focus on more critical tasks.
Seamless Integration with Powerful API
DocsBot offers a powerful API that enables you to integrate AI chat into your own products seamlessly. Whether it's your website, app, or WordPress plugin, DocsBot can provide answers to your users. The API integration opens up endless possibilities for leveraging DocsBot's capabilities and enhancing user experiences across various platforms.
User-Friendly Interface and Content Indexing
Managing your documentation and content is made simple with DocsBot's intuitive interface. With just a few clicks, you can index your documentation, blog posts, or any other content source.
The URL and sitemap importers allow you to index webpages or entire websites effortlessly. You can also upload document files in various formats such as TXT, DOC, PPT, EML, HTML, PDF, or bulk upload via ZIP. DocsBot takes care of the content indexing process, transforming it into a ChatGPT-powered bot for you or your users.
Effortless Content Updates and Integration
Keeping your content up to date is vital, and DocsBot makes it effortless. Schedule regular updates to ensure your content stays fresh and accurate. Whether it's updating webpages, support docs, or blog posts, DocsBot's seamless integration with URL and sitemap importers simplifies the process.
You can also train your DocsBot on your blog content using WordPress export files or RSS feeds, making it easier to surface your best content to those seeking answers.
Extensive Content Source Options
DocsBot offers an impressive range of options for content sources. You can add any type of content you want your bot to be able to answer questions about. Whether it's a URL, document files, WordPress, sitemaps, URL lists, CSV files, or even YouTube transcripts, DocsBot ensures you have the flexibility to customize your bot's knowledge base to fit your specific needs.
DocsBot is a game-changing solution for managing your customer support documentation effectively. With its ChatGPT-powered bots, intuitive interface, and seamless integration options, DocsBot empowers you to automate your customer support, enhance content creation, streamline support ticket management, and boost employee productivity.
DocsBot offers a free version that you can sign up to test the tool with no credit card required and various paid options to suit your business needs.
For a working example of DocsBot in action, visit WPTrainingManual.com.
For more info, visit the site: DocsBot
Intercom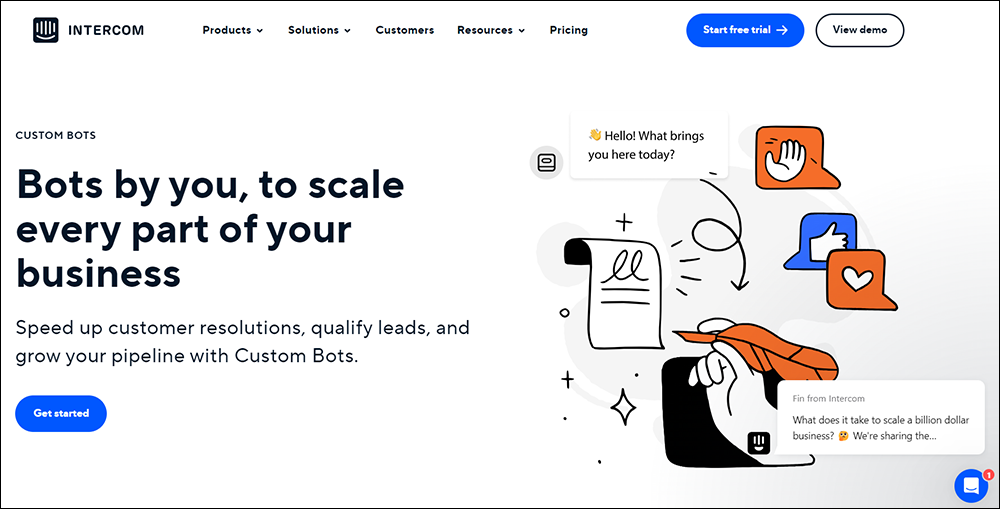 Intercom provides bots that can be completely customized without the need for coding and designed and launched within minutes.
The bots can be adapted to your business needs, seamlessly integrating with your tech stack, automating workflows, and extending your sales and support teams.
Intercom's Custom Bots efficiently gather upfront customer information, prioritize and route new conversations, and streamline your support process, allowing your business to experience faster customer resolutions and generate leads 24/7.
More info: Intercom
Engati
Engati provides a comprehensive Chatbot and Live Chat Platform, with a wide range of intelligent solutions to enhance customer interactions.
Engati focuses on solutions that deliver seamless omnichannel engagement, and consistent customer experiences across various channels such as web, mobile, Facebook, and WhatsApp.
It provides an array of powerful features and capabilities, including:
Whatsapp Chatbot
Shopify Chatbot
AI Chatbot
Instagram Chatbot
Live Chat
The platform seamlessly connects with your existing systems and tools, supports multi-lingual conversations, and offers flexible chatbot training options to provide tailored and accurate responses.
Industries that can benefit from Engati's chatbots include e-commerce & retail, logistics, travel & hospitality, insurance & banking, government, edtech, and real estate.
More info: Engati
Drift
Drift offers custom chatbots that help to engage with your website visitors using specific messages and interactions for each visitor and every page. The chatbot will even pre-qualify visitors and schedule a meeting with your sales team.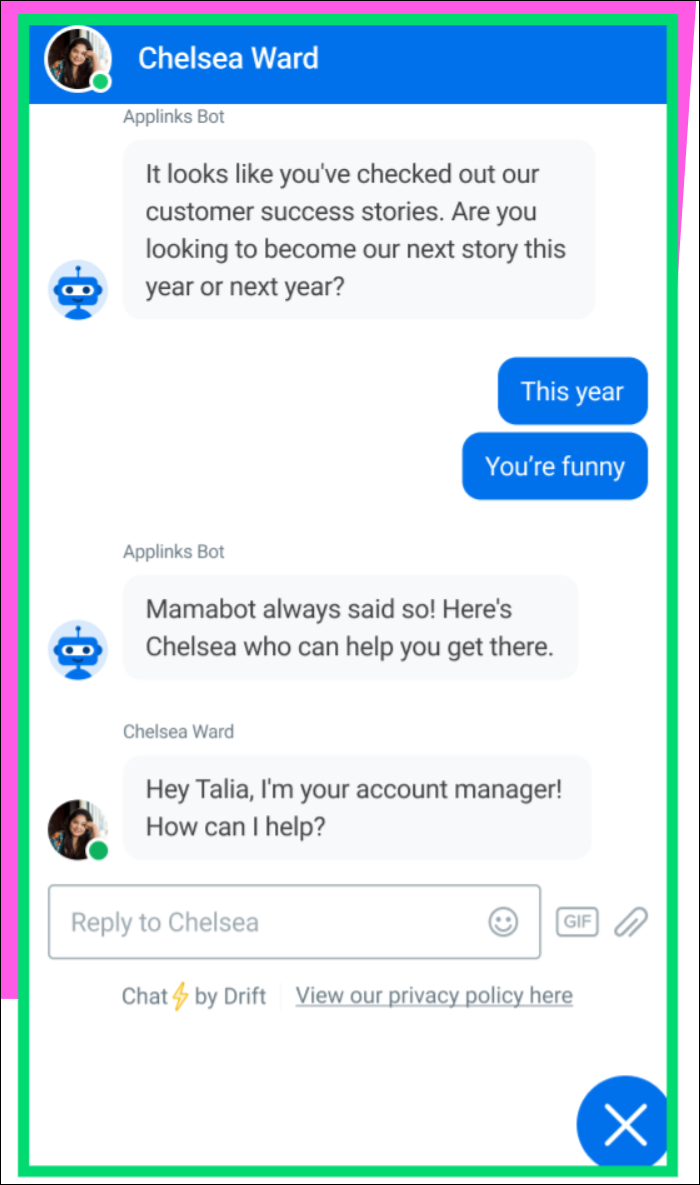 Key features include:
A/B Testing capability lets you test different bot messages to improve conversions.
Custom-train your AI model with GPT in minutes
50+ native integrations and a Zapier connection to over 500+ apps.
More info: Drift
Zapier
While Zapier is primarily an automation platform that lets you connect apps and automate workflows without coding skills required, it offers a feature called Zapier Interfaces that lets you create your own custom AI chatbot.
To learn how to create your own custom chatbot using Zapier, see this tutorial on their website: How To Create A Custom AI Chatbot Using Zapier Interfaces
Hopefully, the various solutions presented above will help you integrate AI-powered chatbots with your documentation.
***
Image generated using Photoshop.